20 Fun Facts About Asteroids and Comets
Fun Fact File: Space!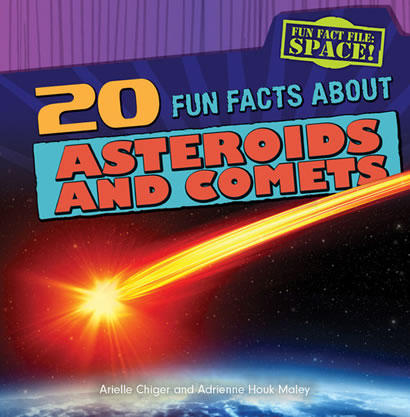 Most asteroids come from a "belt" that orbits the sun between the orbits of Mars and Jupiter. Comets are born in the frozen reaches beyond Neptune. Both are remnants leftover from the birth of our solar system billions of years ago. Readers will be amazed to learn all about these fascinating space rocks. The scientific text is paired with stunning photographs and illustrations of cosmic forces at work. A detailed graphic organizer provides a convenient study guide for comparing and contrasting comets and asteroids.
Level
Points
2-3
5.4