20 Fun Facts About Beetles
Fun Fact File: Bugs!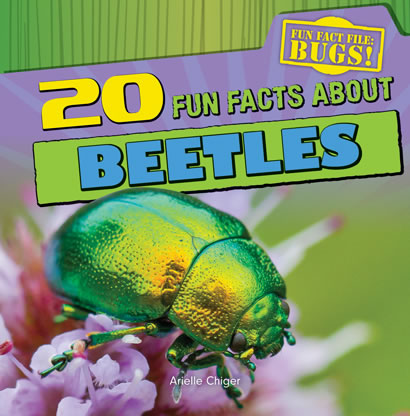 Beetles are the most common animal species on the planet. They live almost everywhere on Earth, and come in many shapes and sizes. You are probably familiar with the beautiful ladybird beetle--or ladybug. But there are many others, including the colorful Japanese beetle and the enormous rhinoceros beetle. Readers will be amazed to learn the bizarre habits of Earth's most plentiful species. Colorful close-up photographs of these amazing bugs are sure to thrill readers.