20 Fun Facts About Football
Fun Fact File: Sports!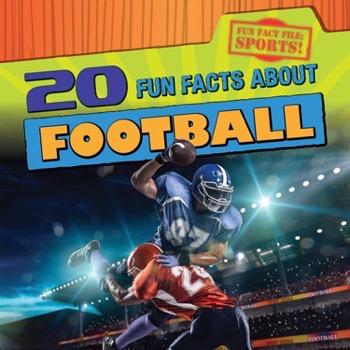 The National Football League is America's favorite sports league. Football is fast-paced and full of big hits and even bigger plays from its superstars. These players have set some impressive records over the years. From the amazing seasons running backs have had breaking the 2,000-yard rushing mark, or quarterbacks gunning for the single-season touchdown record, learning about the stats and facts that make up football's history fun! Graphics and photographs show how the game's rules, equipment, and even its field have changed over the years, letting readers dive into the huddle and explore football at their own pace.