20 Fun Facts About Gas Giants
Fun Fact File: Space!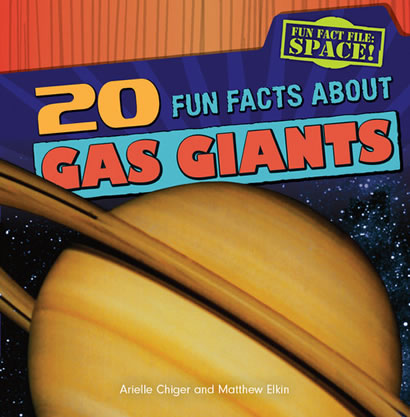 You might think that Earth is a big planet, but it's nothing compared to our solar system's gas giants--Jupiter, Saturn, Uranus, and Neptune. Jupiter itself could hold 1,300 Earths! With their beautiful colors, many moons, and planetary rings, the gas giants are some of the most fascinating space topics for readers to explore. The manageable text, aligned to the science curriculum, is made more accessible by the inclusion of amazing images, diagrams, and graphic organizers.
Level
Points
2-3
4.7