20 Fun Facts About Machu Picchu
Fun Fact File: World Wonders!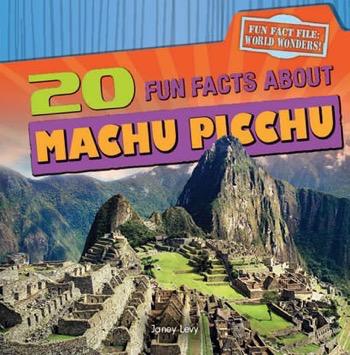 Hundreds of years ago, the Inca of South America created an influential and lasting culture. They constructed miles of highways and bridges. Perhaps most fascinating is the mountain city of Macchu Pichu with its many technological marvels. Even today, experts are still amazed by the builders' techniques and accomplishments. Inside this volume, educational and engaging text is paired with illustrations and color photographs. Readers will delight in learning about this rare mountain treasure.