20 Fun Facts About Rocky Planets
Fun Fact File: Space!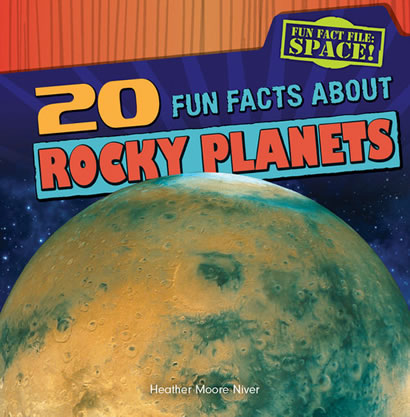 Earth is one of the four rocky inner planets. Scientists have been studying Earth's neighbors since ancient astronomers traced their paths in the night sky and named them after gods. Today, we know much more about the rocky planets thanks to modern telescopes and space probes. This volume presents a close-up look at the solar system's rockiest planets in a fun and exciting way. Readers will be amazed with the images of our nearest solar neighbors, and colorful diagrams help aid comprehension.
Level
Points
2-3
4.7