20 Fun Facts About Tenochtitl
Fun Fact File: World Wonders!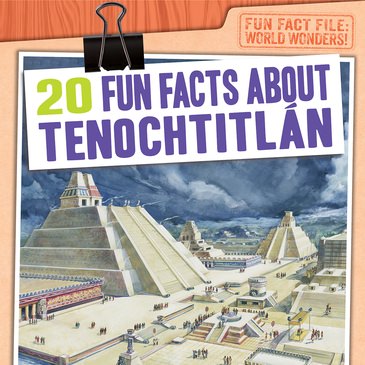 The ancient Aztecs are one of the most fascinating civilizations our world has ever seen, and their capital city of Tenochtitlan is just as interesting. Facts about the size of the city, its citizens, and daily life around the city will wow readers, and graphic organizers and pictures help readers to understand what it was like to live in Tenochtitlan in the 1300s to the 1500s. Take your readers on a trip back in time to learn all about this ancient city, its takeover by Spanish conquistadors, and its eventual decline.