20 Fun Facts About the Grand Canyon
Fun Fact File: World Wonders!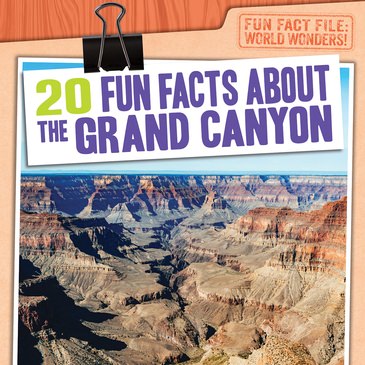 The Grand Canyon is one of the most majestic sites in the United States, and its views have been wowing visitors for centuries. This text contains beautiful pictures that encourage even the most resistant readers to learn more about this natural wonder, and the easy-to-read fun fact format will have readers wanting to plan a trip to the Grand Canyon. They'll learn about this spectacular area, the plants and animals that live there, and fun activities for visitors.