20 Fun Facts About the Great Pyramid
Fun Fact File: World Wonders!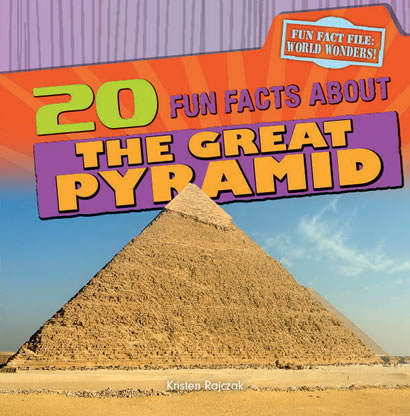 There are many ancient pyramids in Egypt, but there's only one Great Pyramid. Completed around 2550 BC, it is the largest pyramid of the ancient world. Although it was originally a tomb for an Egyptian emperor, today the pyramid is a link to the past, as well as a highly popular destination for world travelers. Dazzling photographs of the Great Pyramid and others from around the world are sure to intrigue and educate readers, and illustrations and graphic organizers help readers learn more from the text.