250-Year-Old Tube Worms!
World's Longest-Living Animals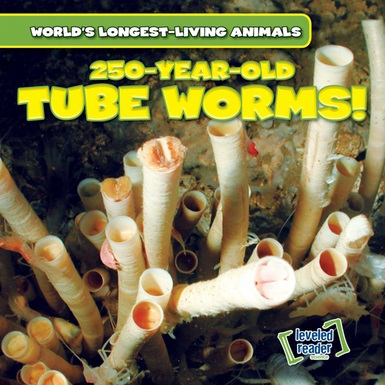 Tube worms are some of the strangest-looking creatures of the deep sea, not to mention they live in some of the most inhospitable places on Earth. Young readers will love discovering just how these freaky animals not only live, but thrive for centuries. Discoveries are happening constantly these days, as new technologies finally allow scientists to explore the deep sea's cold seeps and hydrothermal vents. Any library or classroom will have a home for this dynamic, accessible, age-appropriate volume filled with brilliant color photography of these freaky ocean worms.