?A compartir! / Let's Share!
Cuida tus modales / Minding Our Manners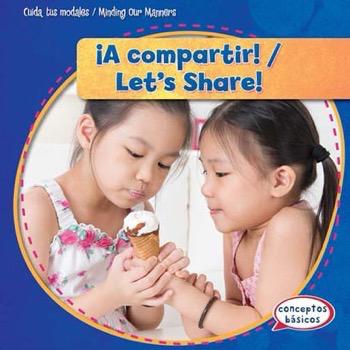 No matter their age, sharing is one of the most important skills children can learn and practice. It's something they will do at school, home, and even later in life. Through understandable and age-appropriate language, readers learn what sharing is and how to do it. Common feelings associated with sharing are addressed, including the difficulties of sharing and why it's important. Photographs add color and enhance the ideas of friendship that are an integral part of sharing.