?A hacer deportes! / We Play Sports!
?A jugar! / Ways to Play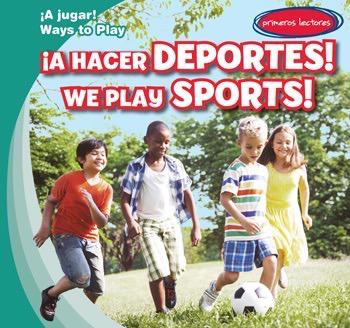 With the help of just a few friends, beginning readers can play some of the most fun games there are?sports! Kids of all ages only need a ball and a handful of fellow sports enthusiasts to unlock a world of fun. Whether it?s baseball or basketball, everyone has a favorite sport. From kicking around a soccer ball to playing catch with friends, this book shows the many ways young readers can play through colorful photographs and age-appropriate text. Even reluctant athletes will learn that getting outside and playing is as easy as it is fun!
Level
Points
Pre-K-2
0.8