?A hacer m?sica! / We Play Music!
?A jugar! / Ways to Play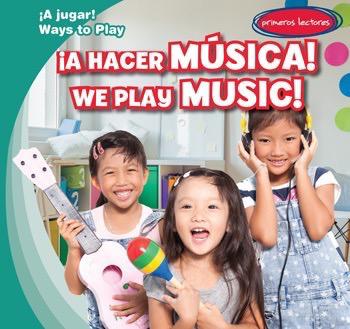 Learning an instrument is a great way to explore the fun and wonder of music. Whether it?s the drums or the piano, learning how to play an instrument is an amazing and empowering creative experience that instills a sense of discipline, even for early learners. It?s also a great way to write unique songs and play inspiring music with friends. From jamming out in a bedroom to learning an instrument at school, beginning readers will love exploring the world of music through full-color photographs and engaging, age-appropriate text.
Level
Points
Pre-K-2
0.9