?A hacer manualidades! / We Do Crafts!
?A jugar! / Ways to Play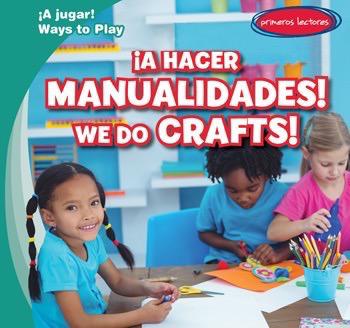 No matter what the weather's like outside, crafts are an easy and fun way to spend an afternoon. Whether painting with friends or making flowers out of paper, crafts can turn the day into an awesome adventure. Using simple craft supplies like paper and drawing tools, even the youngest of children can find engaging ways to play. With the help of accessible text paired with colorful photographs, early readers will experience the creative world of arts and crafts.
Level
Points
Pre-K-2
0.9