?A jugar en casa! / We Play with Things Around the House!
?A jugar! / Ways to Play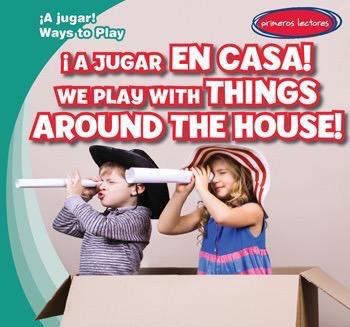 There?s never a shortage of ways to play when you get creative! Even without fancy sports or craft supplies, letting young readers explore the treasures found at home is a great way to invent a brand-new game. Allowing readers? imaginations to take over engages them in creative improvisation and builds confidence in their own logic. This book pairs full-color photographs with accessible text to show budding readers just how easy it is to turn ordinary household objects into an endless fountain of fun!
Level
Points
Pre-K-2
0.8