?A limpiar! / Let's Clean Up!
?Podemos hacerlo! / We Can Do It!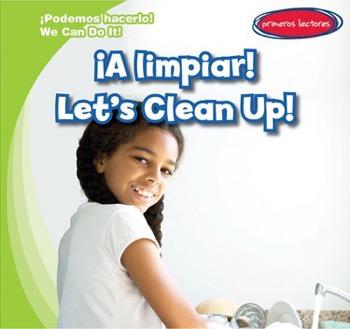 Cleaning sounds like a tough and dirty job, but it can be fun! Budding readers learn how to take the tough task of cleaning up and make the most of it, helping their families and the environment along the way. Through vivid photographs paired with accessible text, readers see how a family cleans up bedrooms, the kitchen, the car, and even the front yard. This engaging book is sure to get readers on a spring cleaning kick, as they learn the value of a clean home and a job well done.