Baseball: Who Does What?
Sports: What's Your Position?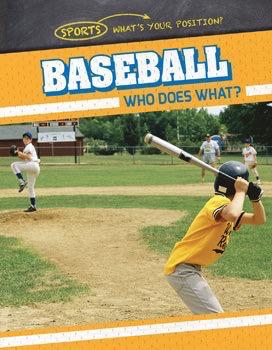 Nine is the magic number in baseball. It?s the number of innings in a standard game and the number of players each team fields when on defense. But every player on the field is different, and this book studies each unique position to explore those differences and the skills needed to play there. From turning double plays at shortstop to throwing off the pitcher?s mound, each spot on the diamond has its quirks. Readers learn how catchers help pitchers know what pitch to throw and catch runners stealing second base in this exciting title that puts them on the diamond and in the midst of this exciting game.
Level
Points
3-4
5.1