Blackfoot History and Culture
Native American Library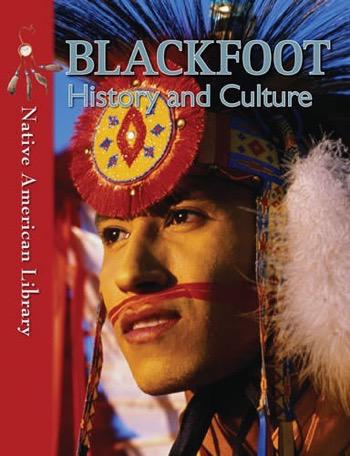 The Blackfoot people make up an international confederation of tribes from both the United States and Canada. Readers discover the deep history and rich traditions of the four tribes of the Blackfoot Confederacy in this engaging volume. They see the journey these people once took across North America as they hunted migratory buffalo as well as their struggles with the American and Canadian governments. The lively culture of the Blackfoot people is also detailed, examining their religion, social structure, and artistic endeavors. Historical artwork and captivating photographs highlight both the past and present of the Blackfoot Confederacy.
* Reviews *
Series Review: Native American Library
Each title in the series covers how each group first came to the Americas, experienced reservation life, and eventually achieved self-government, followed by chapters on Land and Origins, History, Traditional Way of Life, Life Today, and Current Issues. Final chapters address controversial topics such as land claims, natural resources, rights, and casinos. Each title includes extension activities such as crafts, cultural projects, debate topics, writing prompts, and ideas for social activism. Additional features include pertinent quotes set off from the text and retellings of myths. The set is visually appealing with numerous full-color captioned illustrations. The titles will attract browsers and also provide accessible support for student researchers. Highly Recommended.
- Library Media Connection
Series Review: Native American Library These titles will serve as excellent resources for any curriculum that includes a study of specific Native American tribes. The writing is straightforward and easily understood, and includes an abundance of interesting facts, full-color photographs, and historical images. School Library Journal Series Review: Native American Library ... Native American Library series vividly portrays the history and culture of various Native American tribes in plain terms, enhanced with striking full-color photography on almost every page ... A glossary, timeline, and index round out this excellent, accessible series for young adults: highly recommended especially for grade school and junior high library collections. Children's Bookwatch
Level
Points
3-4
8