Bosques tropicales / Rainforests
¡Nuestra maravillosa Tierra! / Our Exciting Earth!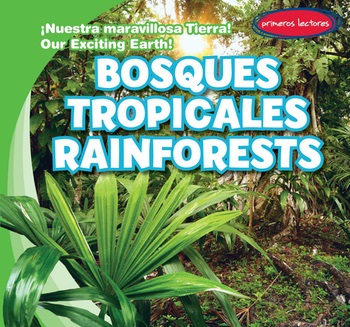 There's no need to get wet hiking into a rainforest to find out what lies under the canopy. In the pages of this entertaining, yet accessible, volume, readers will learn about conditions in the rainforest, a habitat that's home to half of all species of animals and plants on Earth. Vivid photographs reveal tropical rainforests as lively and vibrant places, while simple text encourages beginning readers to become explorers of Earth's wonders.