?C?mo crecen los girasoles? / How Do Sunflowers Grow?
?C?mo crece? / How Does It Grow?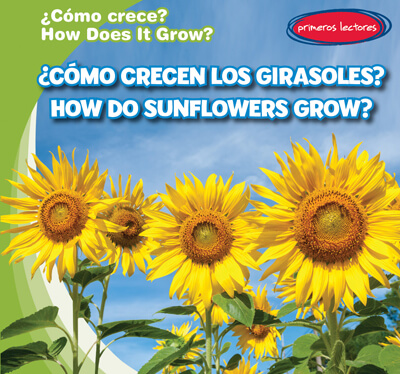 Nothing says summer like an open sunflower turned toward the sun. These familiar flowers are a great example of how flowering plants grow from seeds with some soil, space, sun, and water. Readers will follow this plant's growth through text with closely correlated photographs, including images of a sunflower sprouting, gaining leaves, budding, and opening to the lovely, friendly flower we know. Age-appropriate detail and vocabulary guide readers just beginning to read independently. This volume supports Next Generation Science Standards.