Cacti Barely Need Water!
World's Weirdest Plants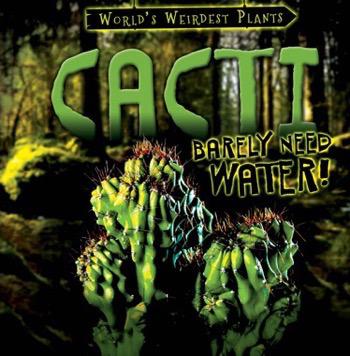 Deserts aren't home to many plants. Those that live in such dry, hot environments need to have special adaptations to thrive. The many kinds of cacti do! Readers explore the ways cacti conserve water, their unique habitats, and the features that make them a weird plant, compared to the tulips in your garden! From spines to flowers, full-color photographs and a plant diagram show readers what many species of cacti look like. The main content covers many topics included in the science curriculum, including plant life cycles and structures.
Level
Points
2-3
4.8