Cascadas / Waterfalls
¡Nuestra maravillosa Tierra! / Our Exciting Earth!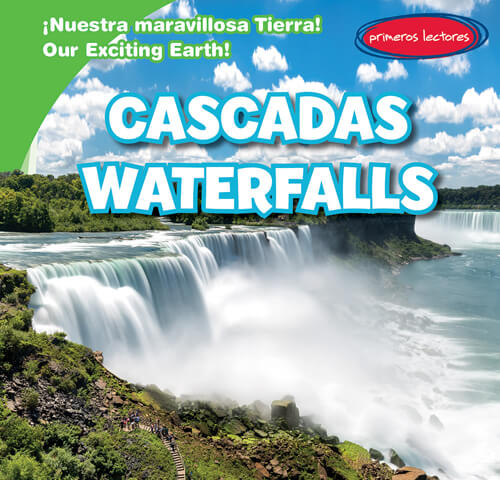 From the towering Angel Falls of Venezuela to the magnificent Niagara Falls straddling the United States and Canada, breathtaking waterfalls can be found all over the world. Even the smallest waterfalls with barely a trickle of water are a beautiful part of nature. With the help of this easy-to-follow guide, early readers will learn key information about these beautiful formations. Low-ATOS text pairs closely with eye-catching photographs, helping young readers develop a strong understanding of the content.