Corpse Flowers Smell Nasty!
World's Weirdest Plants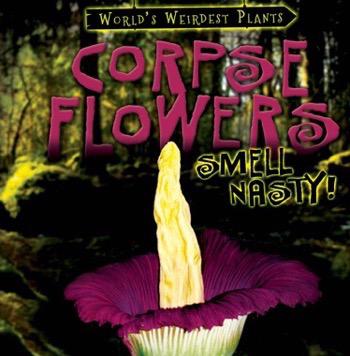 The huge corpse flower rarely blooms. When it does, it gives off a strong smell—the smell of a rotting corpse! The gross smell has a purpose, however. Readers learn that the stink of the corpse flower has everything to do with a main subject of the science curriculum: pollination. Other science topics covered include plant life cycles and structures. Fact boxes add even more intriguing information about this weird plant while full-color photographs offer readers an up-close look at a unique flower.
Level
Points
2-3
5.1