?Cu?l es diferente? / Which Is Different?
?Es hora de comparar! / Time to Compare!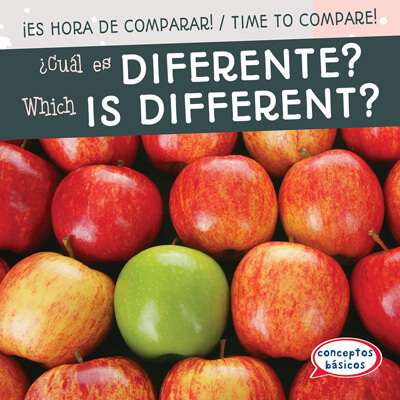 Puzzle lovers enjoy spotting similarities and differences among groups of objects. This engaging book will seem like a game to riveted readers, as they learn to spot items that belong in certain categories and those that don't. They'll examine colors, shapes, and other attributes of high-interest objects. At-level text encourages readers to add new vocabulary words to their collection, while colorful photographs further enhance this reading experience.