?Cu?l es m?s alto? / Which Is Taller?
?Es hora de comparar! / Time to Compare!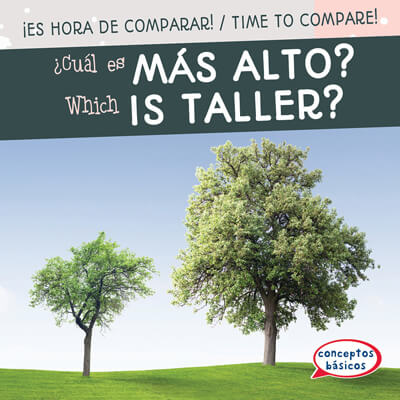 Comparing heights of objects is a standard of elementary math classrooms, so conquering this essential skill puts young mathematicians ahead of the game! Beginning readers will be delighted by this colorful book, which guides them in comparing objects and determining which is taller.