Cuidar de una mascota / Caring for a Pet
¡Podemos hacerlo! / We Can Do It!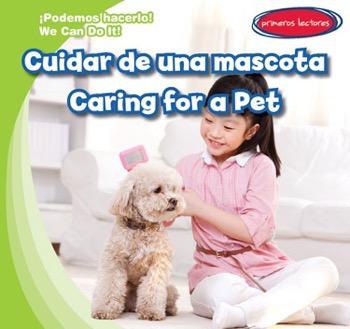 Pets are wonderful and loving members of any family, but they need special care. Through colorful photographs and accessible text, early readers learn how to care for their special animal friends. Dogs, cats, and fish are great pets for young children, and teaching them how to care for a pet lets them learn responsibility and how to complete tasks at a young age. By watching others take care of pets, readers gain knowledge they can put to good use with the pets in their own home.