Sembrar plantas/ Growing Plants
¡Podemos hacerlo! / We Can Do It!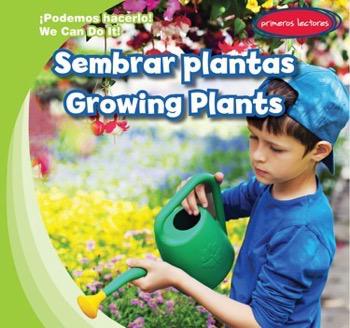 There are lots of different kinds of plants. From the grass beneath our feet to the fruits and vegetables we eat, plant life surrounds us. This engaging book gives budding readers a guide to growing plants of their own. Whether planting a vegetable garden or planting flowers, most plants come from tiny seeds. From there, readers learn how to water these seeds and tend to what soon comes out of the ground, learning an essential life process with the help of colorful photographs paired with simple text.