?Es mi cumplea?os! / It's My Birthday!
Mi mundo / Inside My World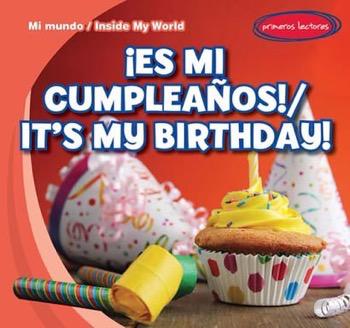 For a young child, there's nothing more exciting than a birthday party. This book takes a fun look at a child's birthday with the help of color photographs and strong picture/text correlation. With a strong narrative set in a family environment, beginning readers will love diving into a birthday party filled with friends, family, and presents! Games and a birthday cake highlight what is always a special day for a young child.