Gory Gladiators, Savage Centurions, and Caesar's Sticky End
A Menacing History of the Unruly Romans!
Awfully Ancient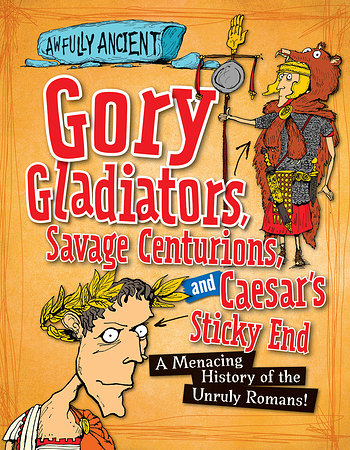 Because the Roman Army was so large, they had to be very serious about punishing those who broke the rules. For disobeying an order, a soldier would get as many as 200 lashes with a whip. And deserters? They were stoned or beaten to death. These penalties sound harsh in today's world, but they can tell readers a lot about life during the Roman Empire! Dreadful deaths and creative killings offer a unique lens through which to examine a major historical period. Cute, full-color illustrations offer a humorous look at a bleak topic and add interesting details.
Level
Points
5
5.8