Listos para la escuela / Getting Ready for School
¡Podemos hacerlo! / We Can Do It!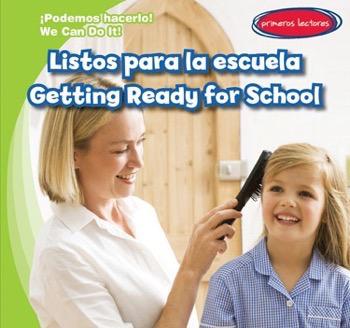 Whether wearing a uniform or picking out their own clothes, it's not always easy for children to get up and get ready in the morning. In this book, early readers learn about this essential part of everyday life, learning how they can help their own families get the day started. This glimpse at a typical morning in a house sending its two children off to school is aided by colorful photographs matched with accessible text, showing readers how peers prepare for school by getting dressed and taking care of basic hygiene like brushing their hair.