?Nos encanta el azul! / We Love Blue!
Nuestros colores preferidos / Our Favorite Colors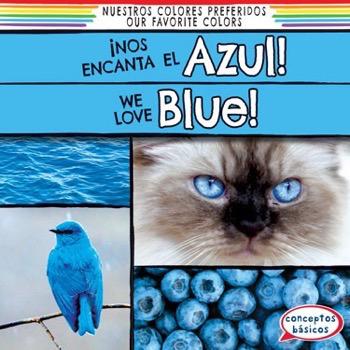 Blue is a beautiful color, and it's all around us, as this volume demonstrates. Readers are presented with multiple vivid hues of the color blue through recognizable objects, such as flowers, fish, and blueberries. They'll also be able to practice their vocabulary while reading comprehensible sentences. They can demonstrate their understanding of the color concept by completing the activity at the end of the book.