?Nos encanta el morado! / We Love Purple!
Nuestros colores preferidos / Our Favorite Colors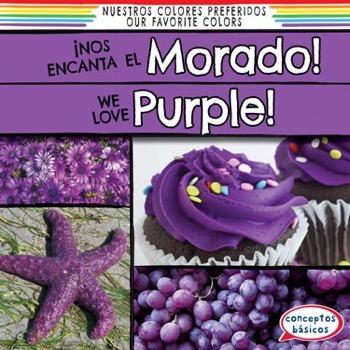 Grapes, plums, jams . . . some tasty things are the color purple! Readers of this bright volume will discover this fun fact as well as see varying shades of color in common objects from their lives as they turn each page. Recognizable items and comprehensible text make this book a valuable tool for improving reading comprehension and reviewing color concepts.