Oops! They're Microwaves!
Accidental Scientific Discoveries that Changed the World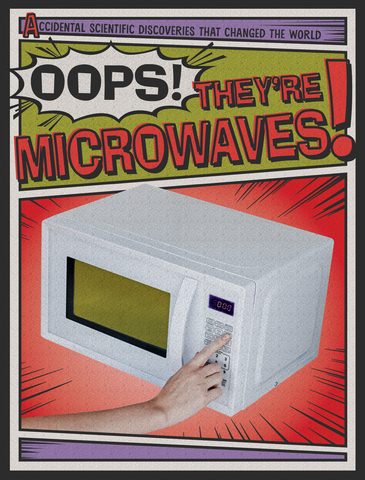 In 1945, invisible waves such as radio waves and microwaves had already changed the world. As World War II raged on, microwaves were an important tool for the Allied war effort as they were used to spot incoming enemy airplanes and ships. Today microwaves are now part of daily life on a much smaller scale. Instead of watching movement, the energy of microwaves is used to heat up your favorite meals and leftovers, quickly, at any time, with the push of a few buttons. Readers will learn it's an amazing technological advancement that was discovered completely by accident.