Puedo ser actor / I Can Be an Actor
¡Puedo ser lo que quiera! / I Can Be Anything!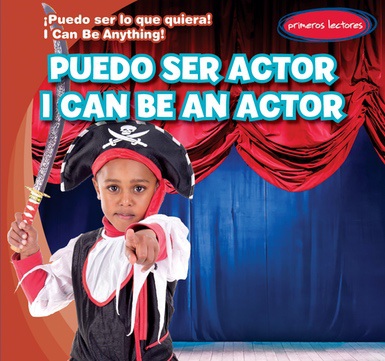 When watching a movie, many young people have pictured themselves on the big screen. This exciting book introduces young readers to the many ways people get involved with acting and describes the different jobs an actor has. Accessible vocabulary and vibrant photographs support the development of reading comprehension skills. Those interested in creative careers, or who have ever dreamt of taking the stage or starring in a TV show, will love this entertaining glimpse into the fast-paced world of acting.