Puedo ser bibliotecaria / I Can Be a Librarian
?Puedo ser lo que quiera! / I Can Be Anything!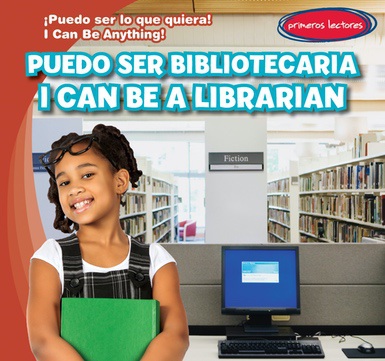 For those who love reading, the library is often a favorite place to spend time. For many young readers, working in a library might sound like the perfect job. In addition to learning about the hard work that goes into being a librarian, readers will learn about important concepts, such as borrowing. Bright photographs that are closely related to the text help create an accessible, engaging book for beginning readers. Those who already love libraries will come to respect the hard work their librarians do, while others may be inspired to take a trip to their local library.