Puedo ser jugadora de fútbol / I Can Be a Soccer Player
¡Puedo ser lo que quiera! / I Can Be Anything!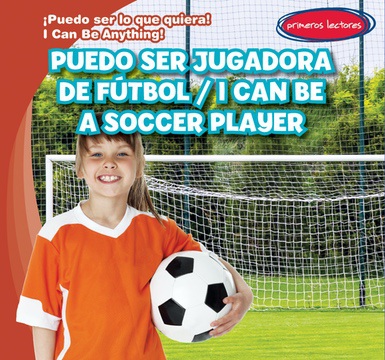 Soccer is one of the most popular sports around the world, so it's no wonder many young people dream of someday playing the game professionally. With the help of this exciting book, readers learn what it takes to play the game as more than just a hobby. Age-appropriate text correlates closely to bright photographs and supports beginning readers. Readers learn the different positions there are in the game, and how playing the sport now could help them become better players down the road.