Puedo ser piloto / I Can Be a Pilot
¡Puedo ser lo que quiera! / I Can Be Anything!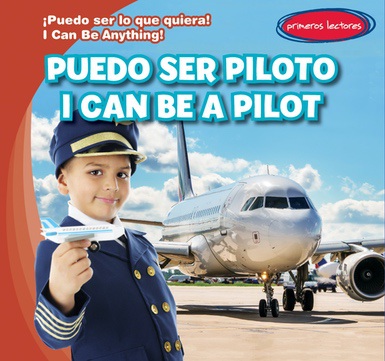 To many young readers, there are few things that sound more exciting than flying over the sea and around the world. This exciting book explores what the life of a pilot is like and introduces some of the different parts of a plane. Close picture-text correlation help readers understand key concepts and develop important reading comprehension skills. Accessible, low-ATOS text will help young readers learn about this fascinating career, while colorful photographs help readers entertain the idea that someday, they may become a pilot.