Puedo ser veterinaria / I Can Be a Veterinarian
¡Puedo ser lo que quiera! / I Can Be Anything!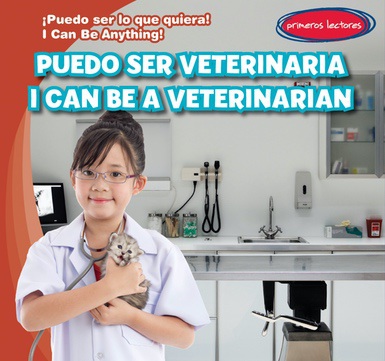 Working with animals would be a dream come true for many young people. This book explores the many different jobs veterinarians perform and shows readers that they, too, can become a veterinarian if they want to. It also teaches readers about the concept of proper pet care, and gives examples of how readers can help care for their own pets. Close picture-text correlation makes for engaging content that will inspire young animal lovers and veterinarians-in-training to start learning new skills.