Tu nariz / Your Nose
¡Tu increíble cuerpo! / Your Amazing Body!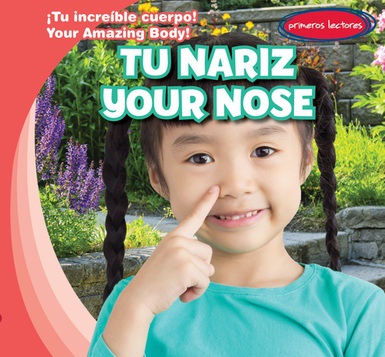 The nose is an important body part. It helps with breathing and smelling, but there's also so much more to know about it. This informative book will help readers learn how they use their nose everyday in so many different ways. They'll also learn why smell is an important sense and how the nose helps with it. Low-ATOS text and vibrant photographs make for an accessible and exciting volume about this incredibly useful facial feature.