Tus ojos / Your Eyes
¡Tu increíble cuerpo! / Your Amazing Body!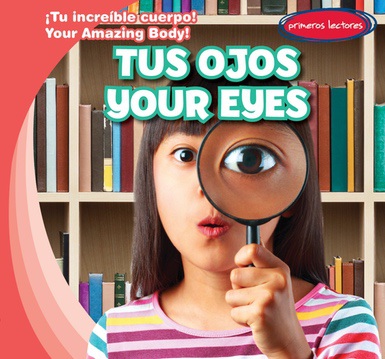 Eyes perform many functions without us even having to think about them. Because of this, people may take their eyes for granted. They help us see, but they also do so much more. From blinking to producing tears, eyes can do so many extraordinary things. This book introduces readers to many key concepts having to do with the eyes and sight. With the use of low-ATOS text and colorful photographs, this book helps readers learn about the amazing things their eyes are capable of.