Werewolves
Graphic Mythical Creatures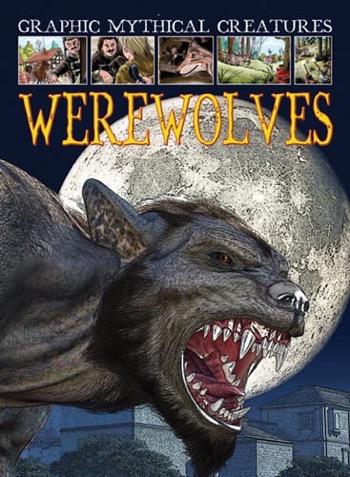 Werewolves are some of the most feared mythical creatures ever imagined. In this exciting resource, readers discover legends of werewolves that have been told throughout the world--from France to the United States. The featured tale of the werewolf of Klein-Krams is presented in gripping graphic-novel form, with eye-catching artwork and accessible text that even the most reluctant readers will enjoy. Fascinating facts explain how this story and others like it originated. Readers will even learn important lessons like what it takes to defeat a werewolf.
* Reviews *
Series review: Graphic Mythical Creatures
Mythical creatures and legendary monsters fill the pages of these short stories with excitement and mystery. The storyline at times borders on humor, while historical background and photos are provided at the beginning of each book. The illustrations are similar throughout and lure students who love the thrill of exaggerated tall tales. Dragons and Werewolves provide the right combination for high interest and scary satisfaction. Color pictures of detailed mystical creatures will entertain students who are visual learners. This series will be popular for graphic readers and also appeal to the most reluctant reader.
- Library Media Connection
Level
Points
3
3.5