What Are Igneous Rocks?
A Look at Earth's Rocks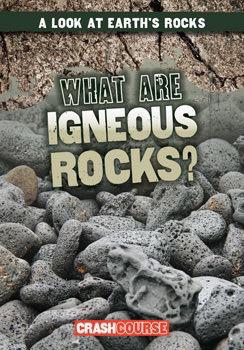 Igneous rocks are often portrayed as the result of one of Earth's most exciting events—a volcanic eruption. While some may form that way, igneous rock on Earth can form much more quietly, and even underground. This volume presents readers with all the ways igneous rock can form, as well as the names and full-color photographs of some of the most common types. Written to be a simple but thorough review of the topic, the main content is suited to readers of all levels.