What Are Metamorphic Rocks?
A Look at Earth's Rocks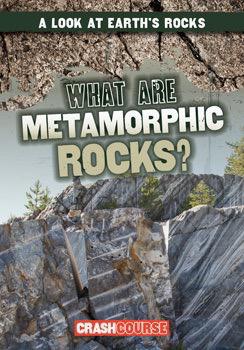 Within the rock cycle, the formation of metamorphic rock can be the most confusing. It's not only formed from existing rock, but also can be formed in a few different ways. Readers learn the basics of metamorphic rock, including how to tell the difference between foliated and non-foliated varieties. The main content addresses key points of the Earth science curriculum using accessible language and brief, clear explanations, which make this book helpful to struggling readers or those just looking for a review.