Why Do People Have Chins?
And Other Curious Human Adaptations
Odd Adaptations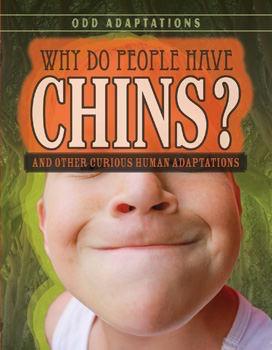 The appendix seems useless. Most people's baby toes are so small, they seem unimportant. There are so many odd parts of the human body, each page of this volume is able to reveal fascinating adaptations of the body readers didn't even know they wanted to know! Including up-to-date scientific findings explained in understandable and age-appropriate language, the main content satisfies readers' curiosity as well as parts of the science curriculum. Full-color photographs, diagrams, and supplementary sidebars help readers understand human body systems, evolution, and even why people have chins!
Level
Points
3-4
5.7